If your PA-12, PA-18, PA-20, PA-22 or even old PA-28 has an oil cooler in the front/center of the cowl (the "Cheesegrater up Front"), you have some options when it comes to selecting/installing a Sky-Tec starter in place of the old Prestolite/Delco starters.
Using the 122-12PM Starter
First off, and by a wide margin, most of our customers utilize the 122-12PM starter by modifying the oil cooler diagonal brace.
Using the NL Starter
Since the advent of the Sky-Tec High-Torque Inline Lycoming starter, many of our customers have chosen to avoid any modification to their oil cooler entirely by simply installing a 122-NL starter.
However, Bill Robek of Stoddard's Aircraft Parts Center in Anchorage, AK suggests you pay special close attention to the clearance between the Sky-Tec NL starter and the vertical oil cooler brackets.
On some PA-12, PA-18, PA-20, PA-22 or even old PA-28 has an oil cooler in the front/center of the cowl (the "Cheesegrater up Front"), you may have to trim the "ears" (noted as accessory mounting tabs "C" and "D" on the NL Installation Sheet) on the NL starter to clear the oil cooler bracket. Those ears are sacrificial. So why are they there? Well, they were put there to emulate the location of the mid-body bolts on the most popular Prestolite starters that are required by many airframe manufacturers to hang various brackets, accessories, and baffling. On some of the small Pipers, however, those ears may simply just be in the way.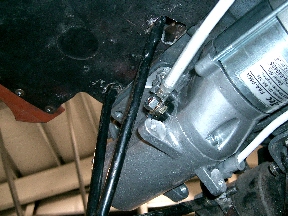 First Generation NL Starter Installation on a PA22.
Note mounting tab "D" has been properly trimmed by installing
mechanic to clear the Piper oil cooler diagonal brace.
So while we know of dozens (if not hundreds) of cloth Piper installations that required no modification, to install the NL starter, that appears to not necessarily be true for ALL installations.
If it becomes evident that your Piper's oil cooler bracket interferes with the NL mounting tabs or power bolt, you may have to make some modifications during starter installation.
Missouri customer Alan B Arrow has generously shared his solution for modifying his oil cooler bracket on his 1957 PA22:
To begin, Alan writes, "I recently installed a Sky-Tec 122-NL High Torque light weight starter on my 1957 Piper PA22 (N7410D) Serial Number 22-5171 which is equipped with a Lycoming 0-320 narrow deck engine...I did find that modification of the Oil Cooler Mount is indeed necessary for the 122-NL starter to fit my aircraft. I have enclosed photos showing...both C and D mounting tabs on the starter did in fact need to be removed to clear the Oil Cooler Mount...as well as modifications to the oil cooler diagonal brace to clear the [B+ power] Terminal on the NL starter...[I also had to extend the power cable forward 6" since] the NL starter's electrical terminal is located a full 6 inches forward of the old Delco-Remy starter's electrical terminal." - A B Arrow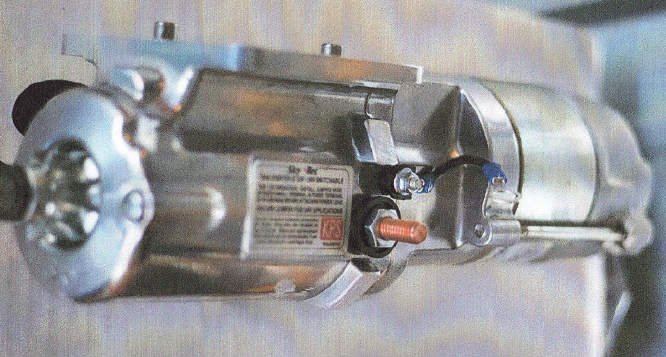 Mounting Tabs C & D Cut off to clear oil cooler mount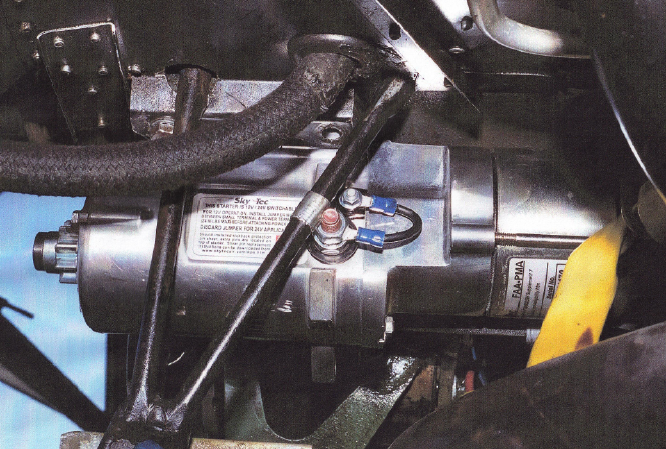 Battery post was directly against oil cooler mount (tape is only to highlight contact area)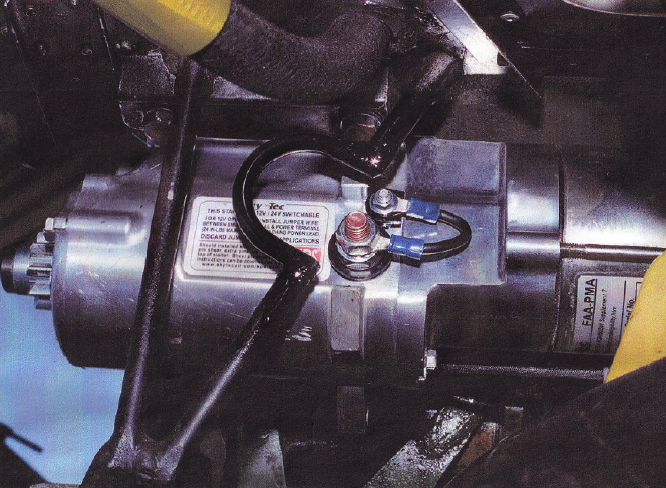 Modified Oil Cooler Brace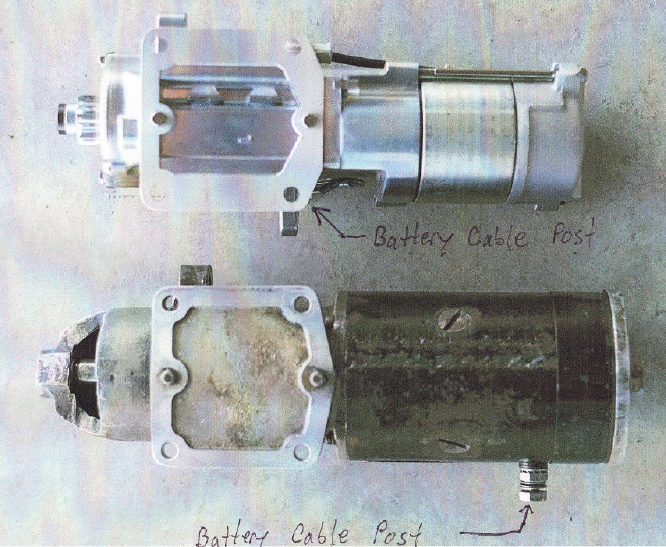 New starter B+ power terminal location required 6" extension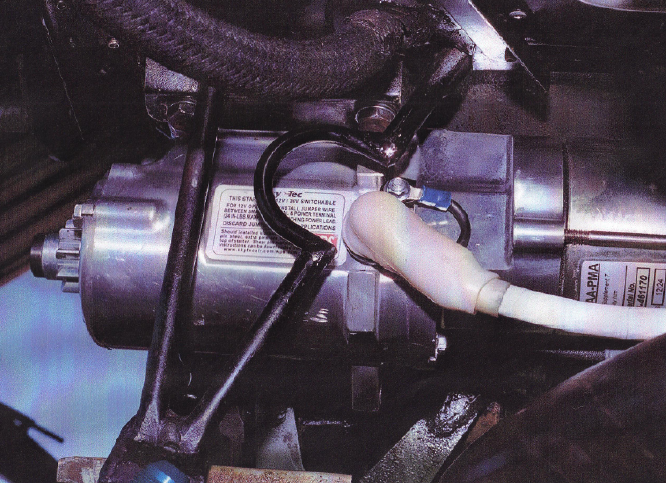 Finished installation after modifications
Sky-Tec sincerely hopes no such modifications are required for your NL installation. But if they are, we hope you found this information from Alan and Bill helpful. Thanks guys!